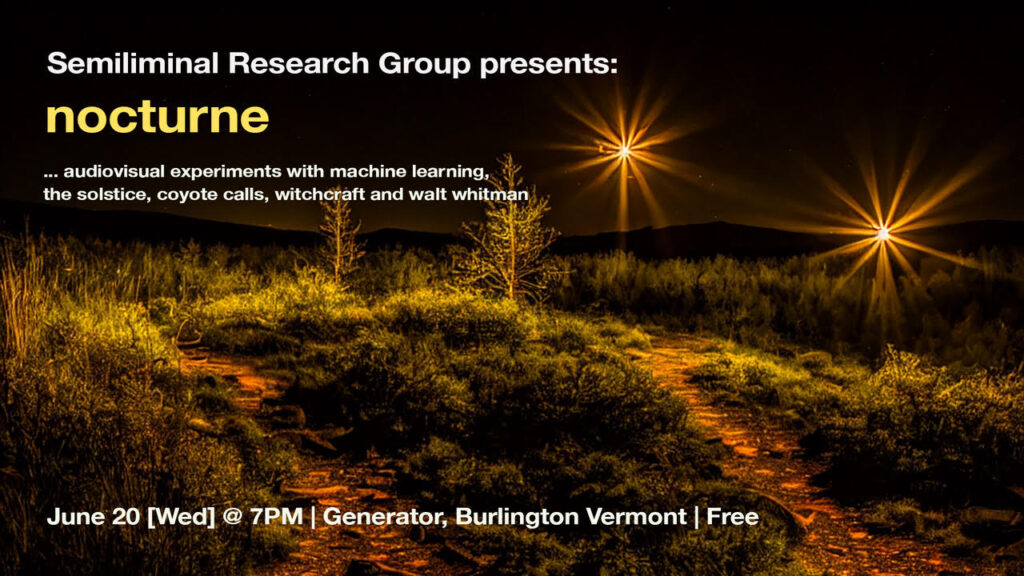 Nocturne is an audiovisual performance from the Semiliminal Research Group that will be held at the Generator Makerspace on June 20th, 2023, at 7pm EST.
Divided into five parts; sundown, the gloaming, moonrise, witching hour and solar return, the work honors the shortest night of the year.
A hybrid fusion of generative video, synthetic sounds, computational poetry, and novel modular instruments, this is a culmination of multiple months of applied machine learning research; an immersive spectacle featuring live audio performance with a generative three-screen video projection that surrounds the viewer.